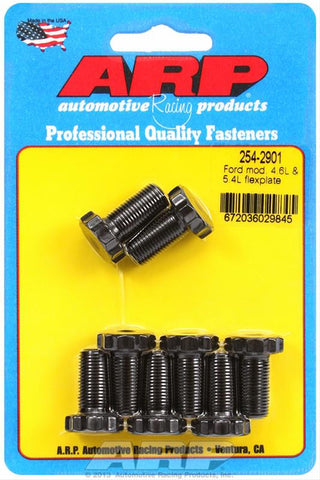 ARP 254-2901 (4.6 / 5.4 Ford Modular Flexplate Bolts)
ARP Part #: 254-2901
Fastener Finish: 
Black oxide
Fastener Head Style: 
12-point
Underhead Length (in): 
0.800 in.
Fastener Yield Strength (psi): 
200,000 psi
Quantity: 
Sold as a set of 8.
These premium-grade Pro series flexplate bolts from ARP are far superior to OEM hardware. These bolts are forged from aerospace alloy and are heat-treated prior to thread rolling and machining. They feature an exclusive, flat 12-point head design and a larger-than-stock shank diameter for increased strength and improved register.
---
Additional Products